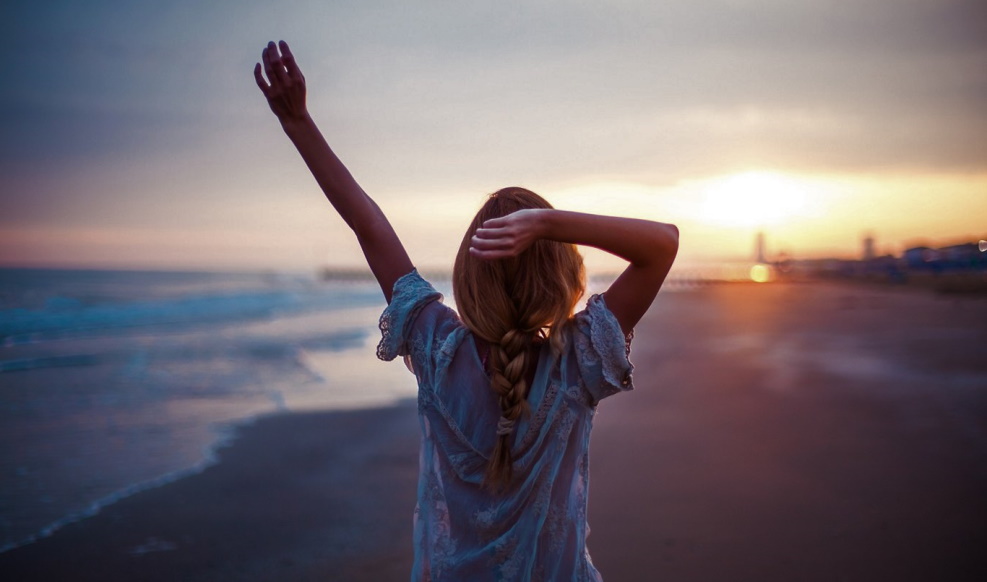 It's that time of year again! Finally, the weather is warming up, and the sun is shining, which can only mean one thing: it's time to start thinking about summer vacations. If you're like most people, you probably have a mental list of all the places you want to visit this year. But before you start packing your bags, there's one important detail to take care of: your hair.
Making sure your hair looks great on vacation is essential for taking amazing photos and feeling confident in your appearance. Luckily, we've got you covered with beach-ready hairstyles that will instantly make you look vacation-ready. So whether you're headed to the sand or the pool, check out these styles and get ready to enjoy your summer getaway!
Gorgeous beach hairstyles that will up your summer style
Beach-ready hairstyles can be both fun and low maintenance. Whether you're looking for a simple, casual look or something more glamorous for a night out on the town, having the right beach-ready style will help make you look instantly vacation-ready. Here are some of our favorite easy, beachy hairstyles that will keep you looking your best: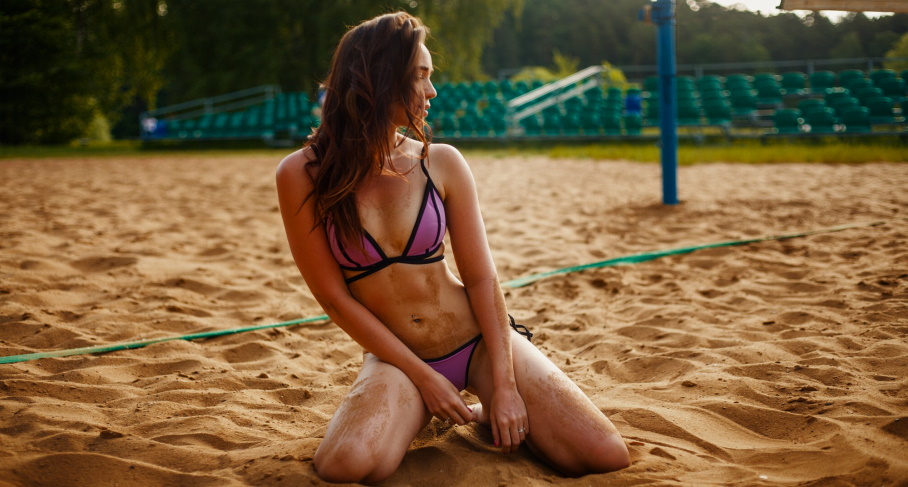 Braided Updo – An elegant updo with braids is perfect for stylishly keeping your hair out of your face. You can combine several braid styles to create an intricate design that looks beautiful when paired with a sundress and sandals.
Messy Buns – A messy bun is an excellent option for a casual beach look. Use bobby pins to secure flyaways and give them an effortless, tousled appearance.
Half Up/Half Down – For a classic style that looks great on anyone, try the half up/half-down look. Pull your top layers back into a loose ponytail or bun and leave the bottom layers free for an effortless yet stylish look.
Fishtail Braid – A fishtail braid is perfect for long hair and adds a touch of whimsy to any beach-ready hairstyle. It looks great with floral dresses or maxi skirts for when you want something special for going out in the evening.
Beach Waves – Soft, tousled beach waves are a classic and always look beautiful. Use a curling iron or wand to give your hair some texture, then spray with salt water to create an effortless beach-ready hairstyle.
No matter what style you choose, having the right beach-ready hairstyle can make all the difference when looking your best on vacation. So try out these easy looks the next time you're headed for sun and sand!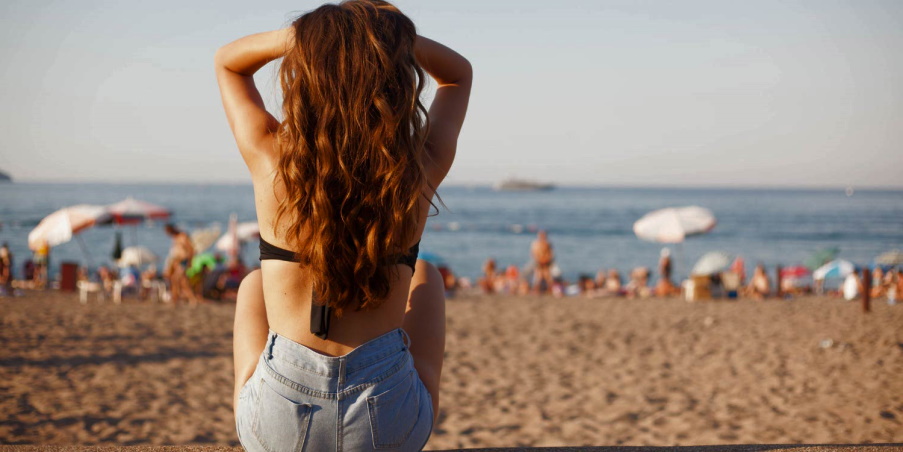 The best hair care tips for your beach holiday
Pre-Beach Prep: Get your hair in the best shape possible before you head to the beach. Start using a deep conditioning mask at least once a week, and switch up your regular conditioner for one specifically designed for color-treated or curly hair if you have either of those types. Also, get regular trims to keep split ends in check.
Protect Your Hair: If you plan to spend the day at the beach, it's important to protect your hair from damage caused by UV rays and salt water damage. Wear a wide-brimmed hat or scarf around your scalp to shield yourself from direct sun exposure. In addition, before swimming, apply a leave-in conditioner or a spray-on UV protectant to keep your hair from drying out.
Gentle Shampooing: After a day at the beach, use gentle shampoo and cool water to remove any remaining salt or sand from your tresses. Avoid hot water as it can strip the natural oils from your hair, leaving it dry and brittle. Follow with a moisturizing conditioner to help replenish lost moisture.
Air Dry Whenever Possible: While it's tempting to blow dry your hair after you get out of the shower, air drying is much healthier for your locks in the long run. If you must blow dry, ensure you do so on a low setting, and always use a heat protection product first.
Keep Up with Treatments: To keep your hair looking its best while you're on vacation, ensure you continue your haircare regimen as much as possible. This means using a deep conditioner at least once a week and applying leave-in treatments like oils and serums every few days. Doing so will help protect and nourish your strands, keeping them looking healthy even after hours in the sun and surf.