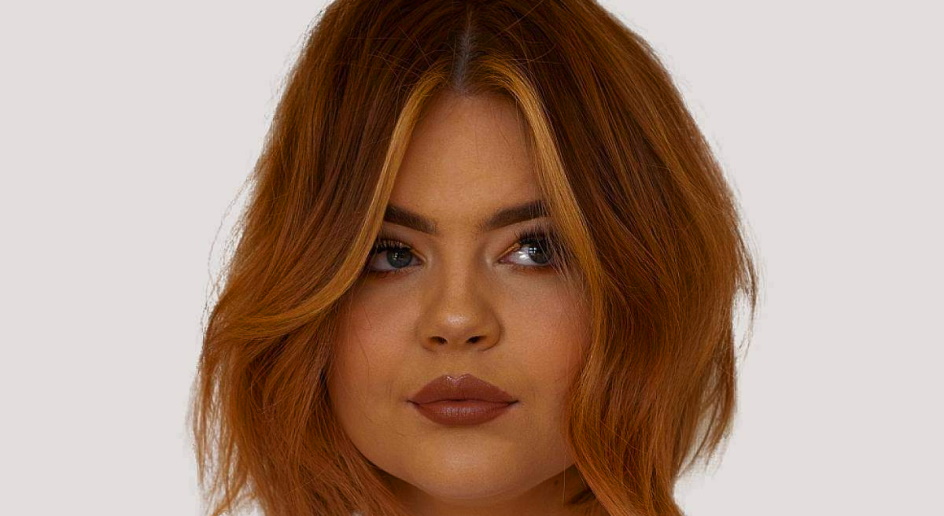 With so many different hairstyles out there, it can be tricky to know which ones will suit you best. If you have a big face, you might feel like you need help finding a style that flatters your features. But don't worry – we've got you covered! Here are five flattering hairstyles for women with big faces. Give them a try and see how they work for you!
The best hairstyles for women with big faces
No matter what your face shape, some flattering hairstyles for women with big faces can help soften the edges and elongate the look of your features. From long layers to bouncy curls, these styles will have you looking and feeling your best!
Long Layers: Keeping them subtle and light is the key to making long layers work. With this style, you'll want to add in just enough texture so that it doesn't look too flat or one dimensional.
Choppy Bobs: If you're looking for something a bit shorter, try a choppy bob. This cut works well on most face shapes but it especially suits those with larger features since it can help draw attention away from the face and show off your neck.
Curly Bobs: If you're lucky enough to have natural curls, a curly bob is the perfect style for you! This look is great for adding volume to the top while keeping it light and airy around your face.
Ponytails: Ponytails are a simple but classic hairstyle that works well on big faces. You can make this look more interesting by adding soft waves or gentle curls throughout, which can help give dimension and movement to your hair.
Half Up/Half Down: The half up/half down style is another great way to flatter larger features since it draws attention to the top of your head while keeping the sides light and airy. You can also add some soft curls or waves to give it a bit of flair.
No matter what hairstyle you choose, remember to have fun with it! Experiment with different lengths and textures until you find something that makes you feel confident and beautiful. With these flattering hairstyles for women with big faces, you'll be sure to turn heads!
Hairstyles for round faces with slimming effect
If you have a round face, certain hairstyles can help slim down your features and flatter your face shape. For an elongated look, try adding lots of layers throughout the hair. This will draw attention away from the widest points of the face while still showing off your natural texture and frame. If you prefer to wear bangs, opt for choppy layers instead of blunt cuts; this gives more definition and movement to the fringe area.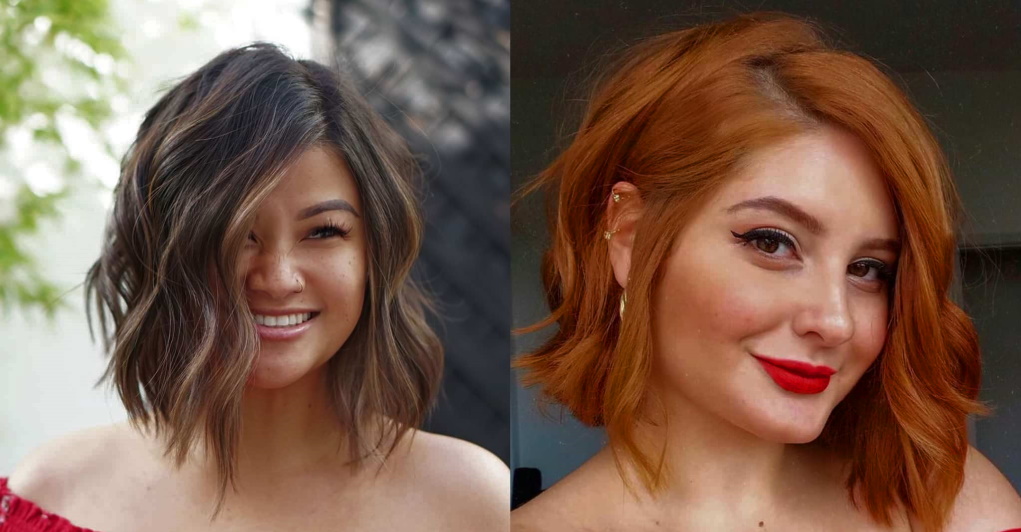 For those with naturally curly hair, taking advantage of the extra volume can be a great way to slim down round faces. Try piling curls high on top of the head or wearing them in an updo for added length; this will create an illusion of height that can be very flattering.
An A-line bob is another great style for round faces. This cut adds width to the bottom, which can help balance out the roundness of the face while still keeping the look stylish and modern. Opt for choppy layers that hit just below the chin to soften this look further.
Try a pixie cut or a long side-swept bang if you're feeling bolder. These looks will make your face look slimmer and more structured without compromising style. For a final touch, adorn your hair with subtle highlights to add dimension and draw attention away from imperfections on the face.
Regardless of which hairstyle you choose, you must take into account your unique features and facial structure when selecting a cut. However, with the right style, you can easily create a slimming effect that flatters your face shape while still looking stylish and modern. Try out some of these hairstyles for round faces with slimming effects today!